Our Angels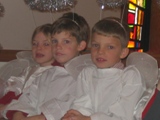 Jonathan, Michael and Patrick were angels in the Christmas program at our church. Don't we wish they were angels in real life!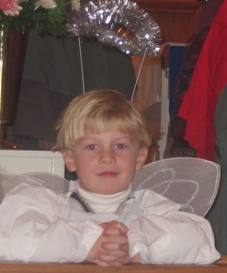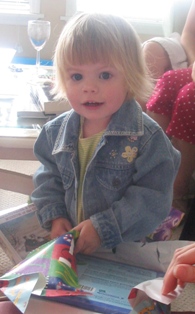 This year was the first year that Elizabeth was really interested in what was in the packages, though she still seemed to enjoy pulling off the paper almost as much!
Bridget and Karen relaxing after a hard morning opening presents together.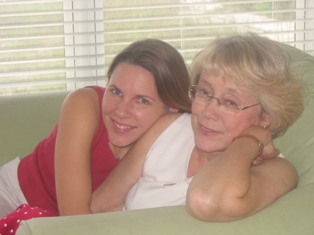 Patrick and Devon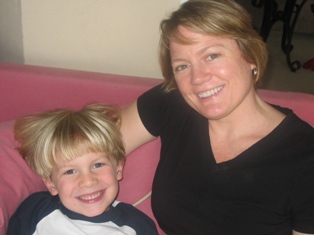 See a BIGGER picture of the family