Patrick and his great-grandma Alice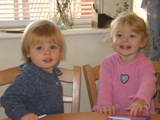 Elizabeth and her cousin Elise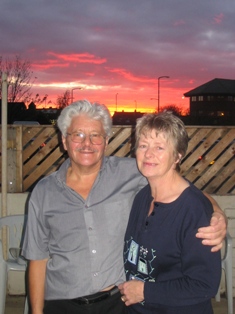 Fred and Val behind their new house.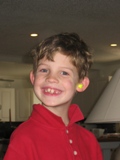 Michael asked for earplugs for Christmas so his brothers wouldn't keep him awake at night. Here he demonstrates their use.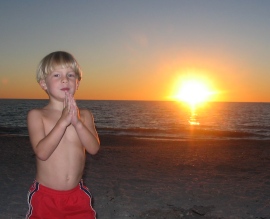 Patrick on the beach in Florida. Don't ask me what he's doing. He's 4. That's what 4-year-olds do - crazy stuff. You just have to smile and enjoy the age.
See a BIGGER picture of the family