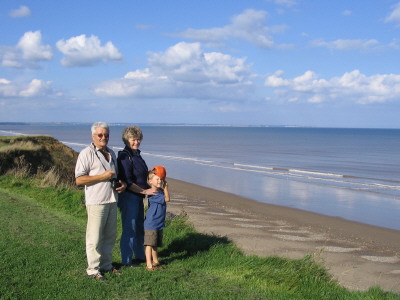 Fred, Val and Patrick look over the beach on the Yorkshire coast. Patrick and Jon went to England for Jon's cousin Suzanne's wedding in Sept. 2006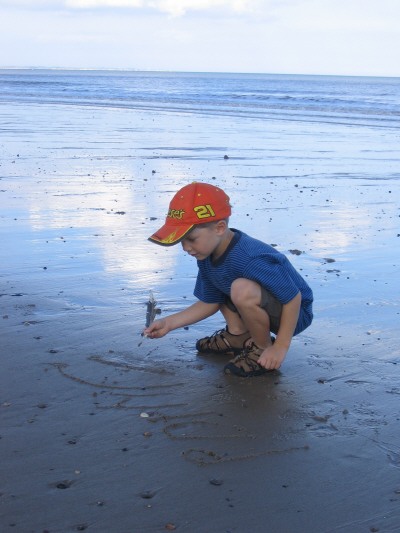 Patrick, our beach artist.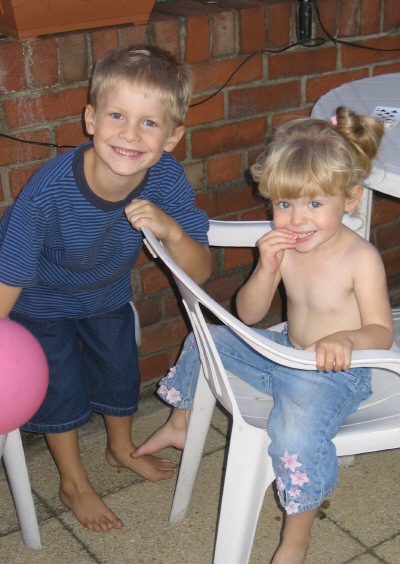 Patrick with his cousin Elise, age 3.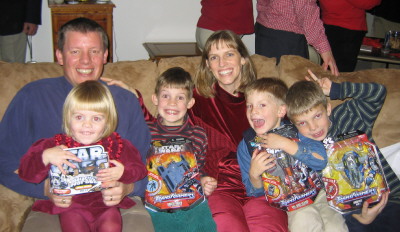 Jon, Elizabeth, Michael, Megan, Patrick and Jonathan at their best (?) Christmas 2006.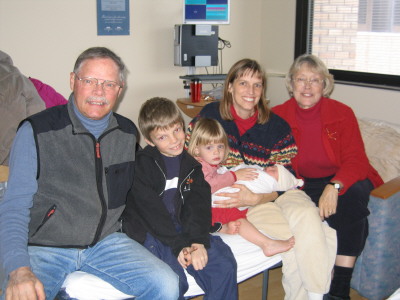 Papa, Jonathan, Elizabeth, Megan and Ama visit baby Kelly in the hospital.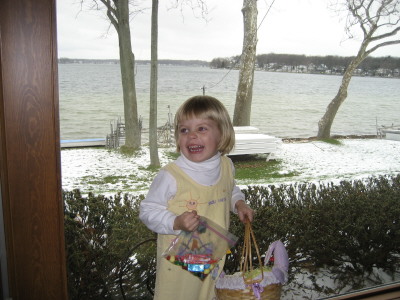 Elizabeth had to hunt for her Easter basket inside this year because of the snow. This didn't seem to dampen her enjoyment of her candy.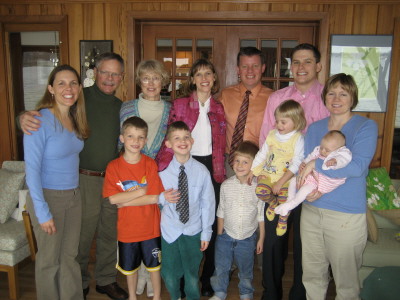 Jonathan, Patrick, Elizabeth & Michael ride a reproduction of a dinosaur created in the 1930s at Dinosaur Park, Rapid City, SD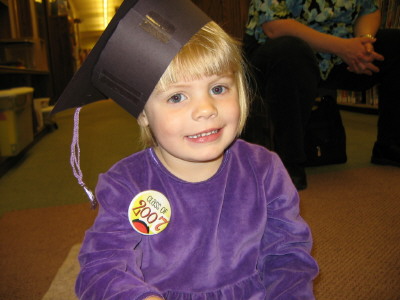 Elizabeth graduates from storytime. She will start pre-school this year in September .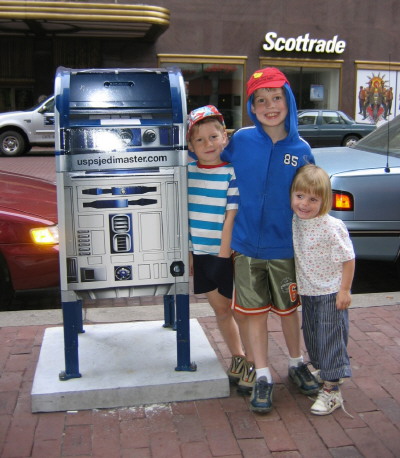 Patrick, Michael and Elizabeth next to an R2D2 mailbox.