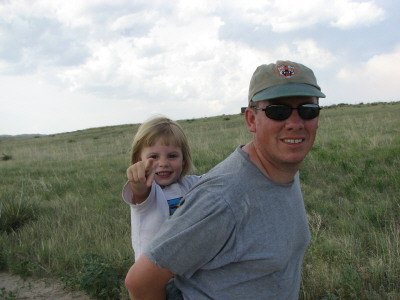 Elizabeth rides piggyback with Daddy on the hike up to see the Agate fossil beds.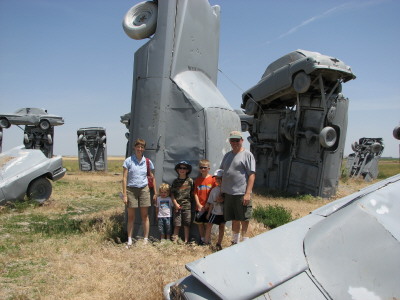 Megan, Elizabeth, Michael, Jonathan, Patrick and Jon standing in front of the hearse/ambulance that Uncle Pat contributed to Carhenge. Carhenge was created by Pat's father-in-law in 1987.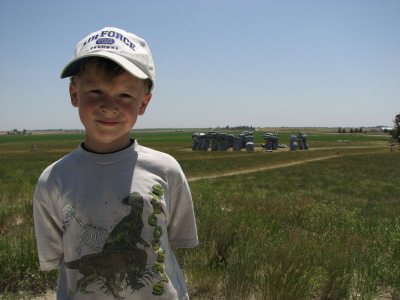 Patrick was very enthusiastic about Carhenge. Maybe its the connection with his namesake. Here he is telling me all about it.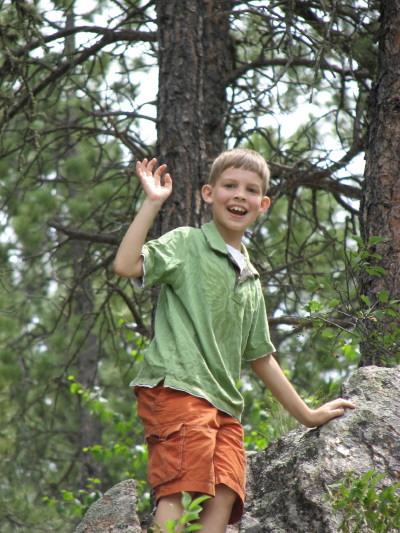 Michael climbs the rocks above Bismarck Lake, SD, just down the road from our campsite.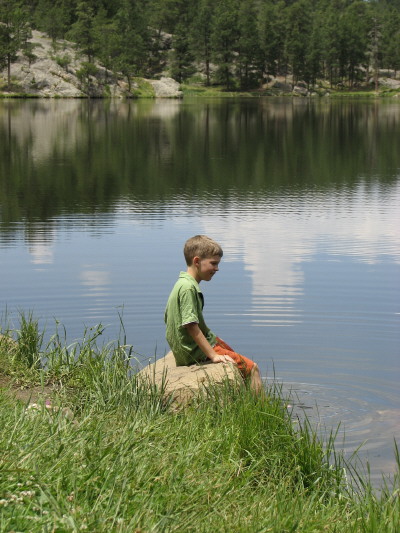 Michael contemplates his reflection.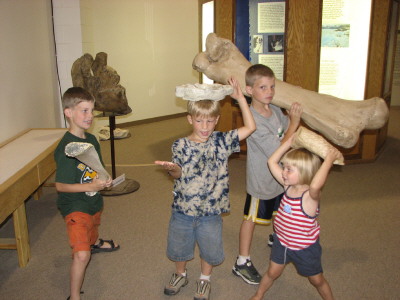 Michael, Patrick, Jonathan and Elizabeth hold reproductions of mammoth bones from Mammoth Site, Hot Springs, SD.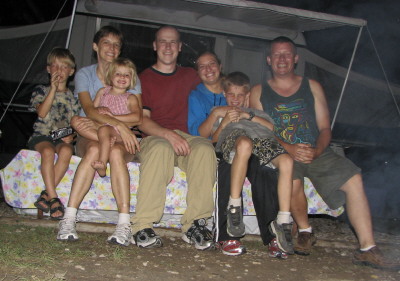 Kimberly, our au pair from last summer, and her new boyfriend Will came to visit us at our campsite. She lives in Rapid City, SD.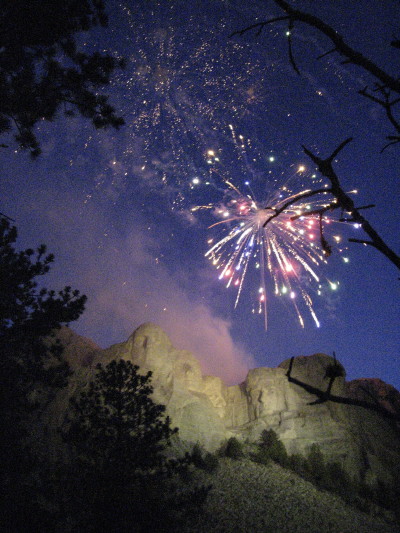 We hiked 2.5 mi. to Mt. Rushmore to watch the fireworks.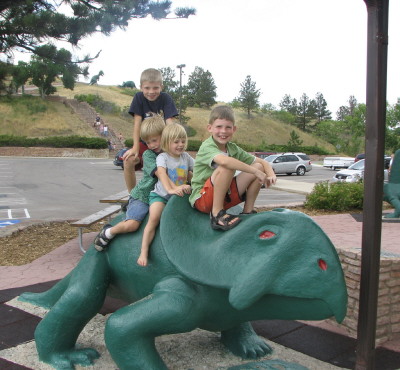 Jonathan, Patrick, Elizabeth & Michael ride a reproduction of a dinosaur created in the 1930s at Dinosaur Park, Rapid City, SD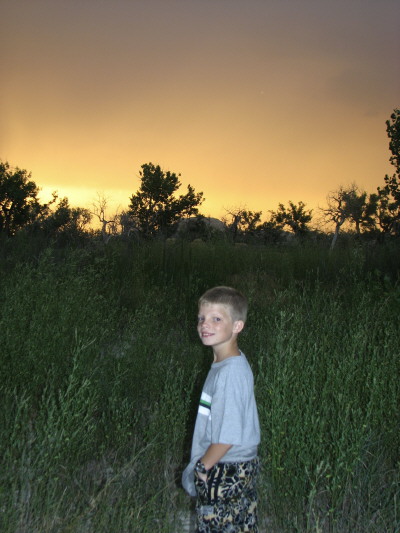 Badlands National Park, Jonathan watches a storm role in as the sun is about to set. Considering the drought, the locals were all happy to see the rain.